In this guide, you will see how to charge the AURA Band.
STEP: 1
Build the charging station and place it on a flat surface;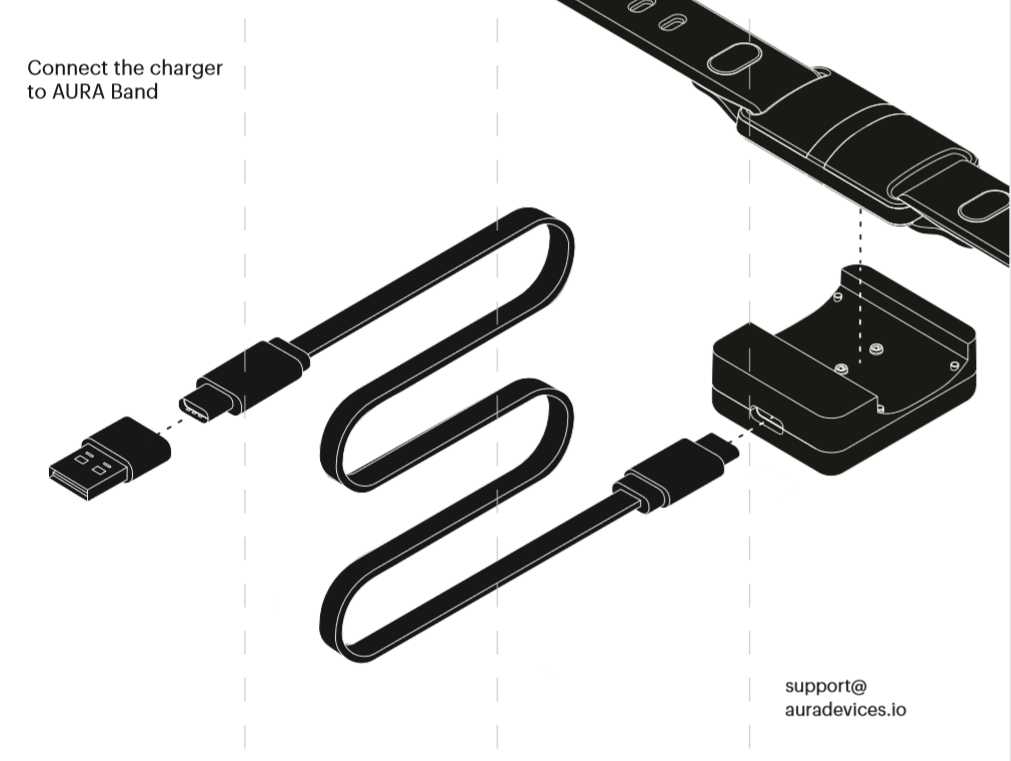 STEP: 2
Connect charging station with USB Type-C cable and power brick. Use USB Type-A adapter if you need;
STEP: 3
Use the pin to turn on the device;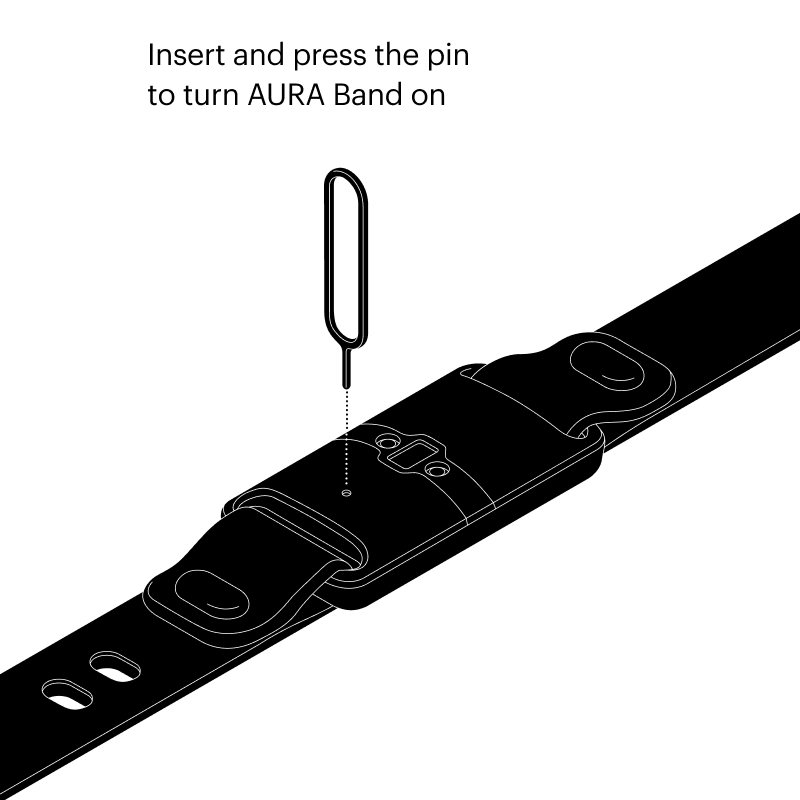 ---
STEP: 4
Put AURA Band on the charging station;
Warning! If the device is completely discharged, you must turn on your AURA Band by pin before charging.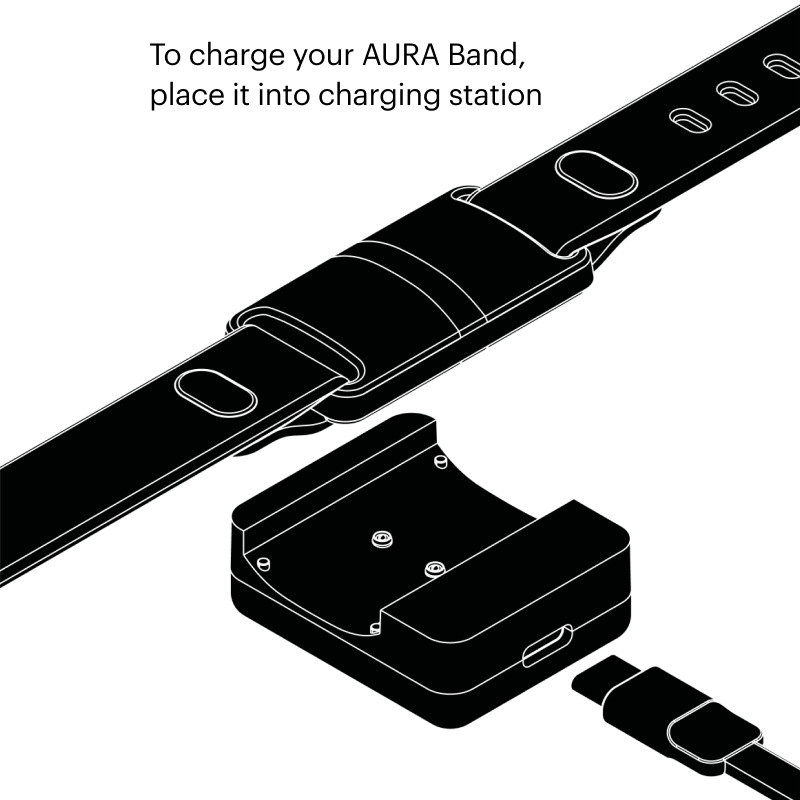 ---
STEP: 5
Wait for the red blinking LEDs. Your device is charging.
Estimated time until full charging is 25-30 minutes: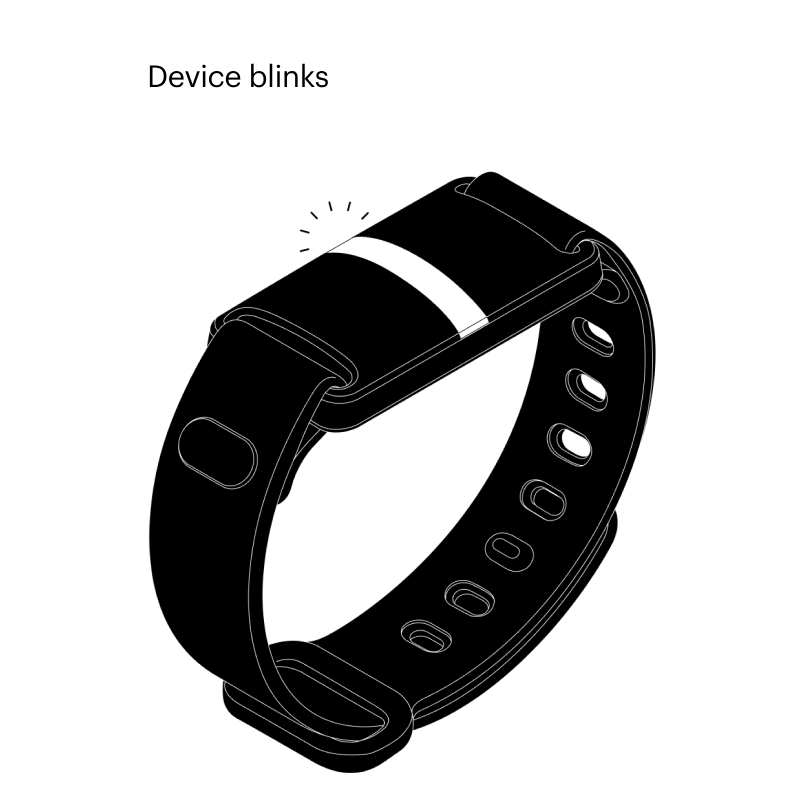 ---
STEP: 6
You can check the charge level by connecting the device to the application in the Settings -> Devices -> Charge.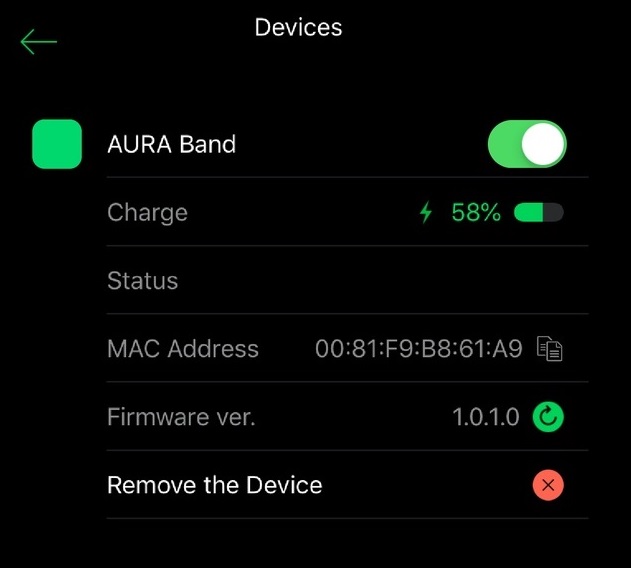 P.S.

Those who have already received their devices could face the problem of first charging. When the device is on the charging station, it often vibrates and does not turn on for a while.
This problem is caused by the almost full discharge of the device during the long period between production and delivery.
For the first time, a long charge with pulsating vibration is possible. This is normal and occurs due to the long time the device is without charge. Please hold your devices on charge station for a while, until AURA Band fully charged. It takes 25 min, usually.
Check that the power supply for the charger station is at least 5V = 0.2A.