AURA Strap for Apple Watch uses bioimpedance analysis to measure your body composition and hydration levels. To take a proper measurement, please follow the steps:
1. Install and sync your AURA App on iPhone and Apple Watch;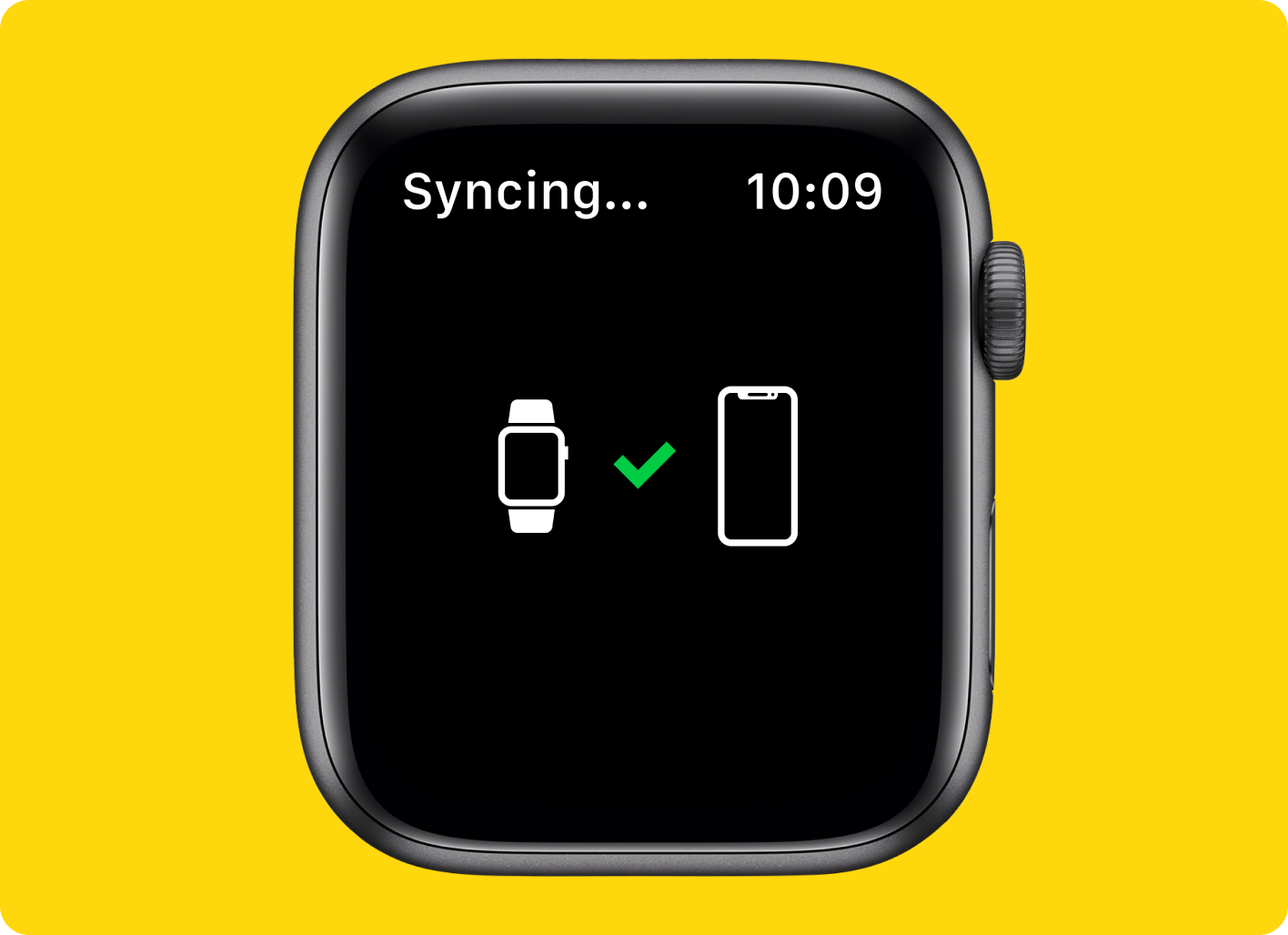 2. Open AURA App on your Apple Watch and press the Measure button;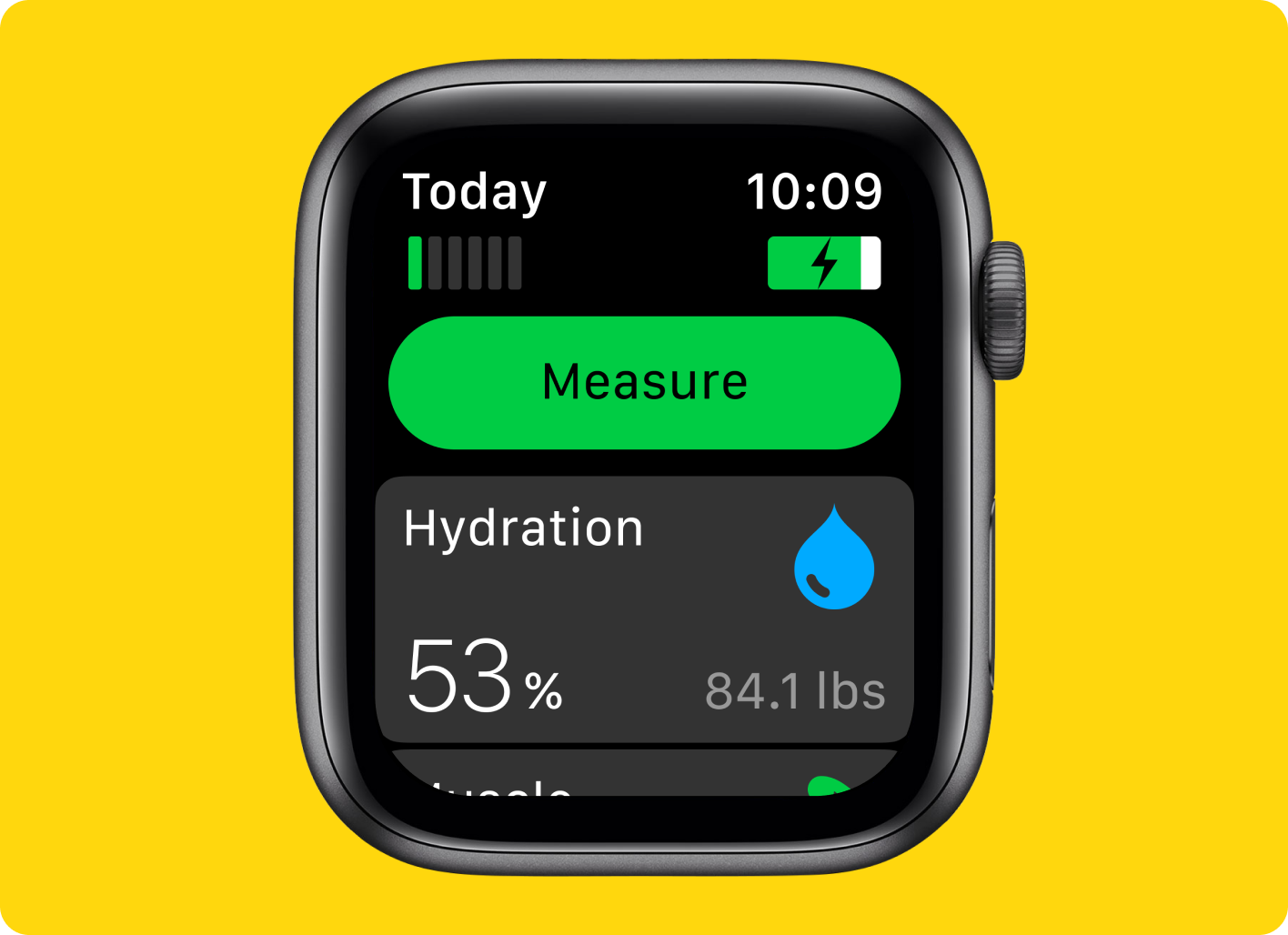 3. Press the button on AURA Strap;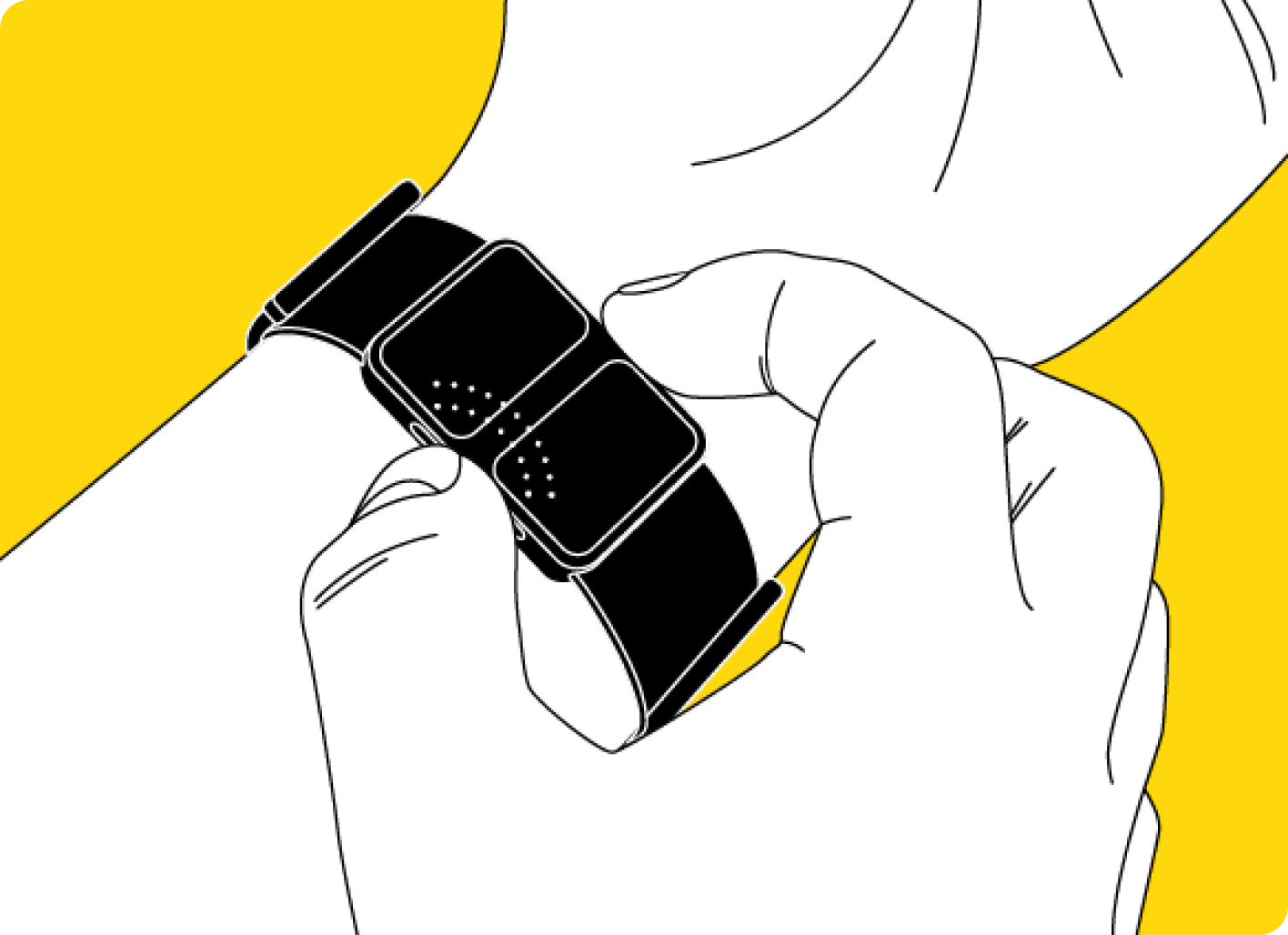 4. Press the Start button in the app;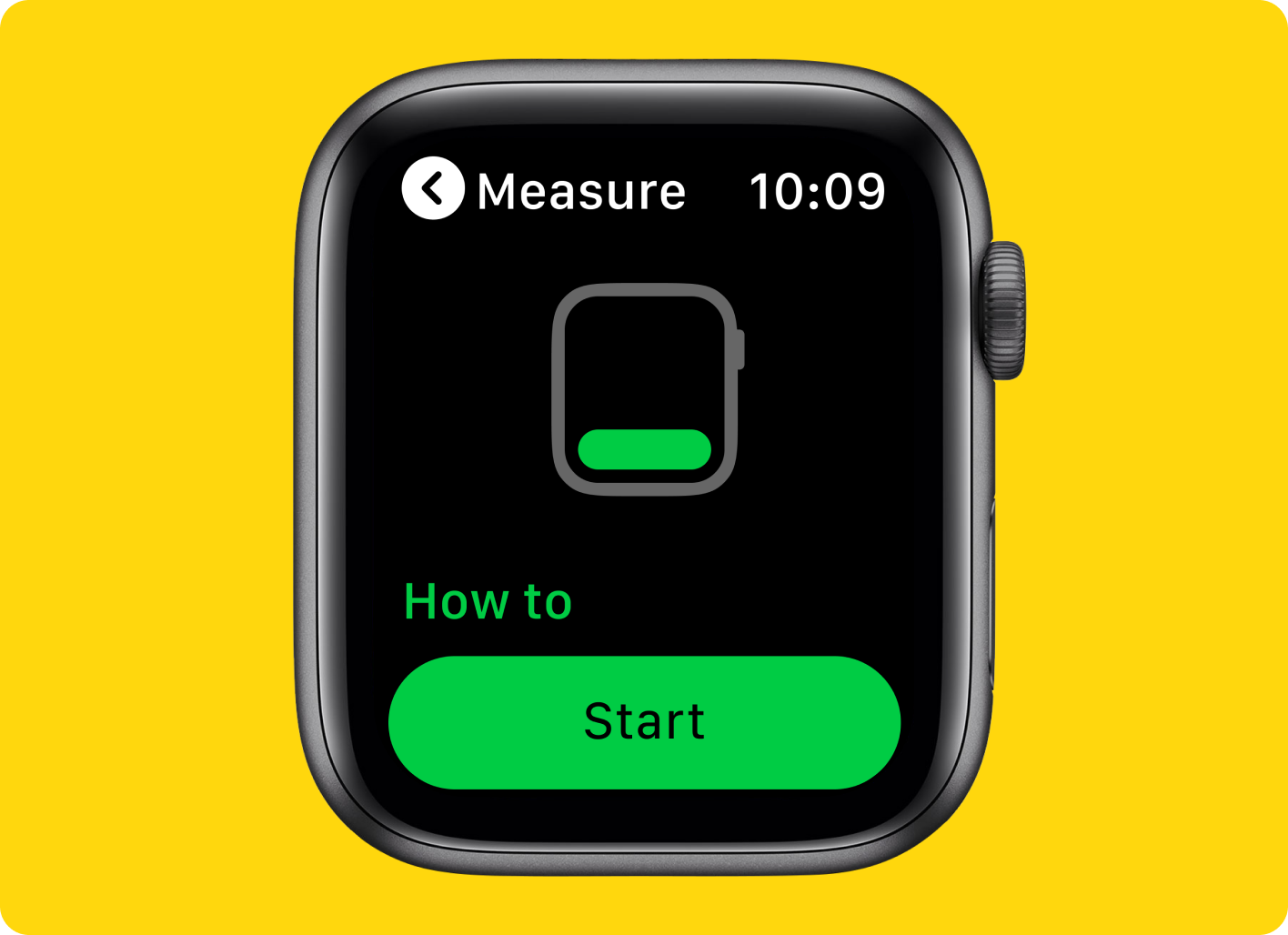 5. Touch electrodes with your free palm;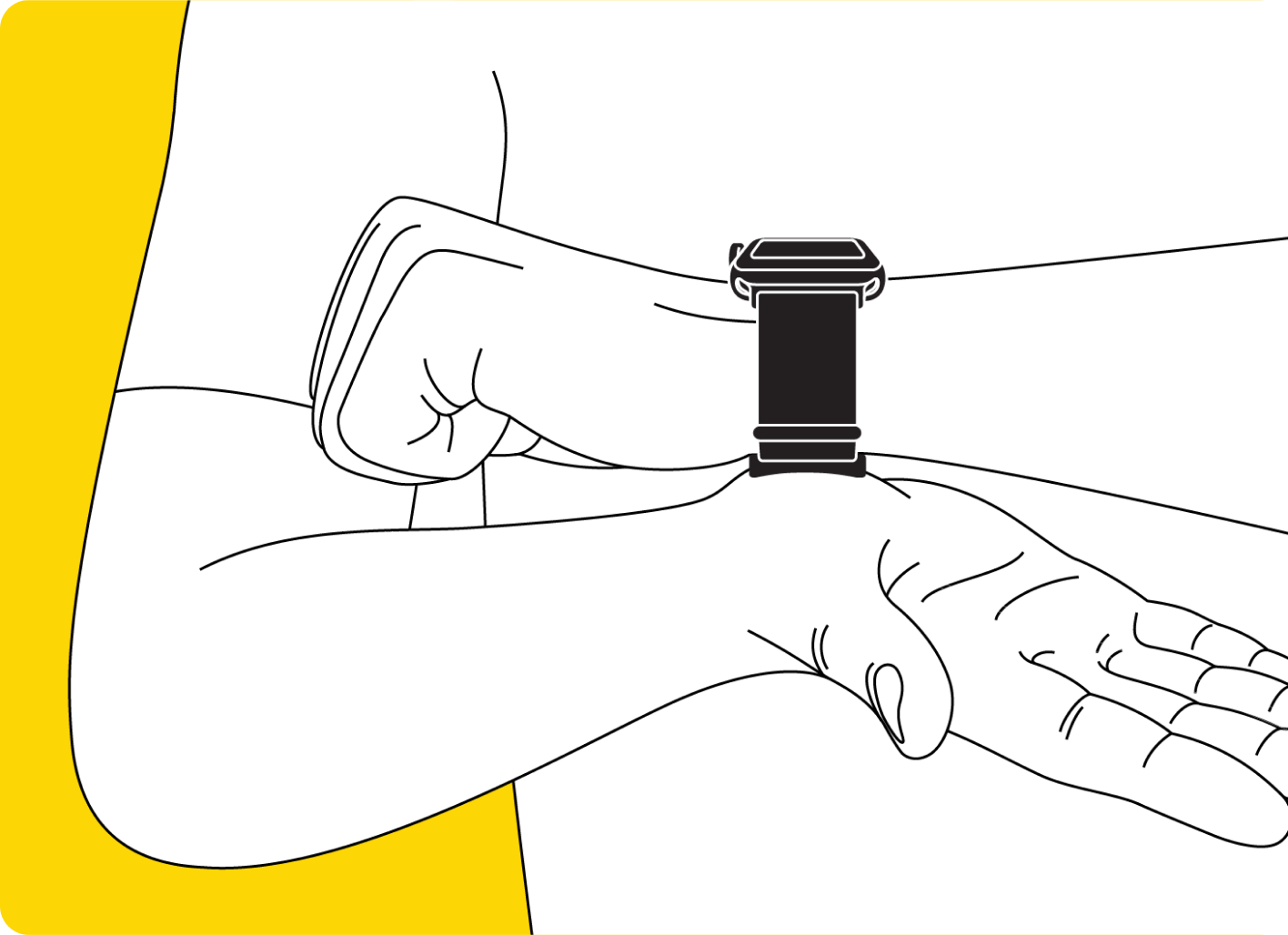 Follow these simple rules to make the most accurate measurement:
Touch the electrodes with the specific zone of your palm;


Stand up and keep your hands opposite the chest;

Keep your hands clean;


Don't cover the speaker and find a reasonably quiet place.


6. Wait until the dial comes to 100%;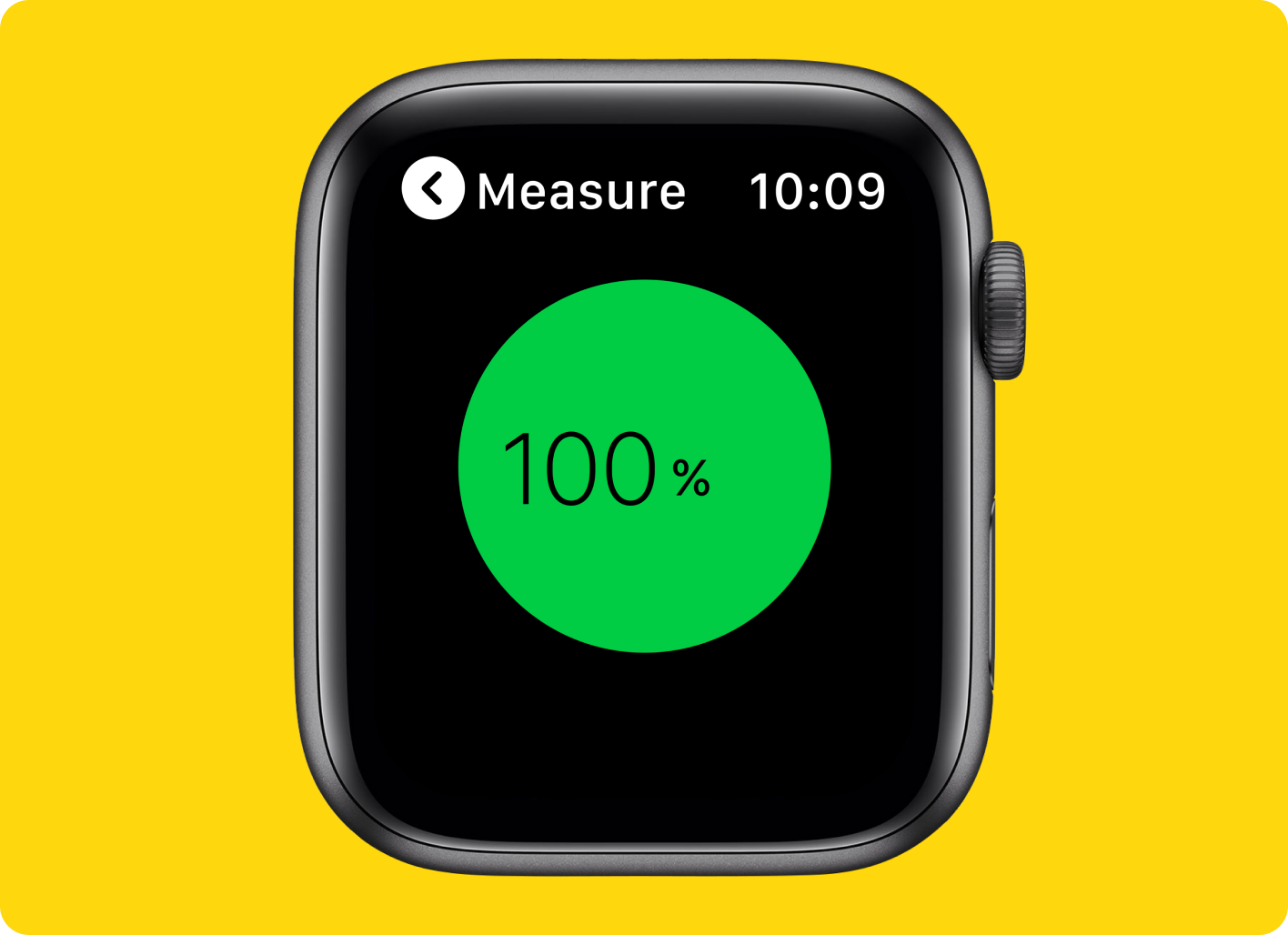 7. Enjoy the result!