To do a hard restart of your AURA Band please follow these steps:
1. Put the pin into the hole on the backside of the device and push the button for 7 seconds;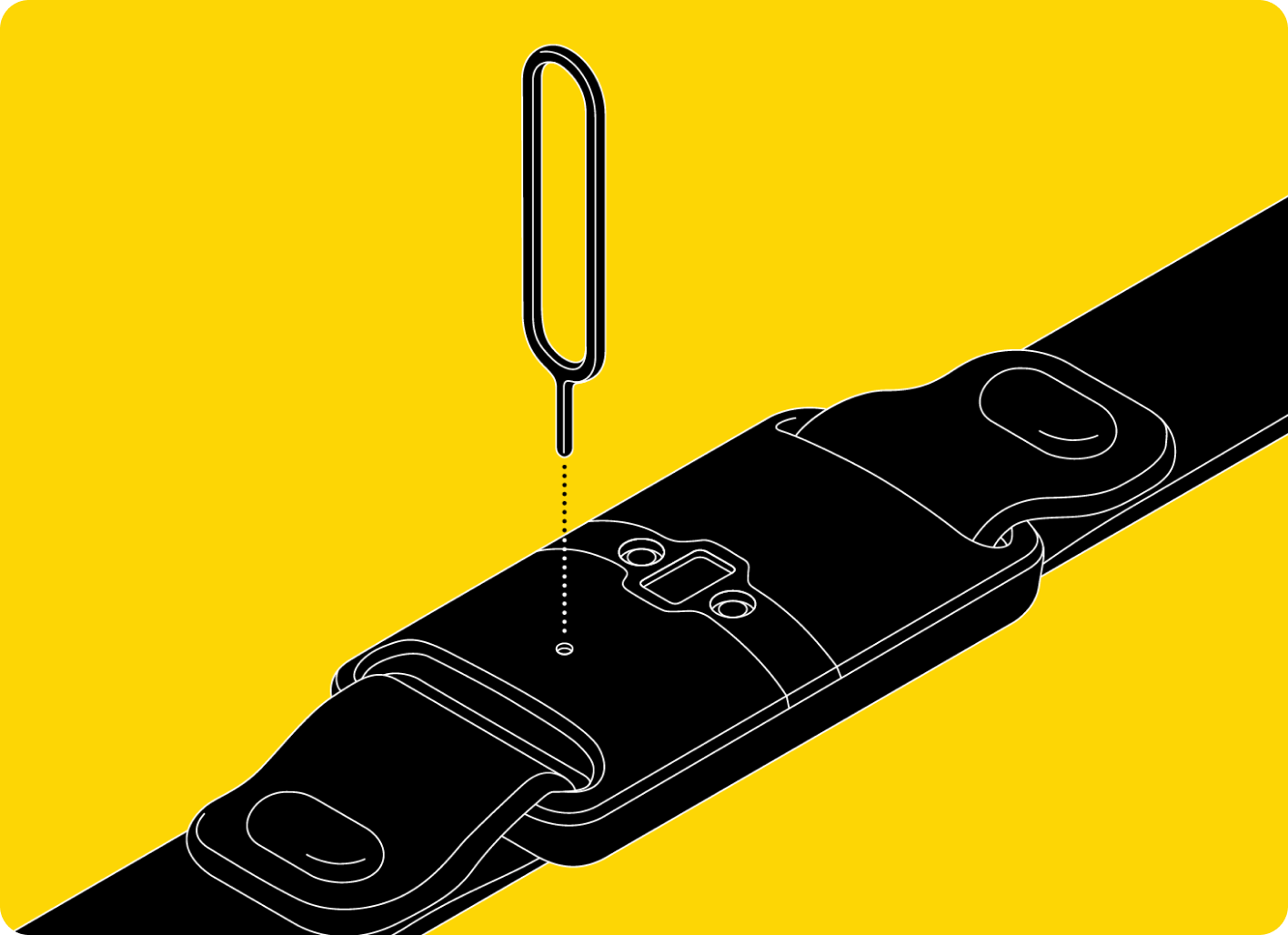 2. AURA Band will vibrate and start to blink by green lights.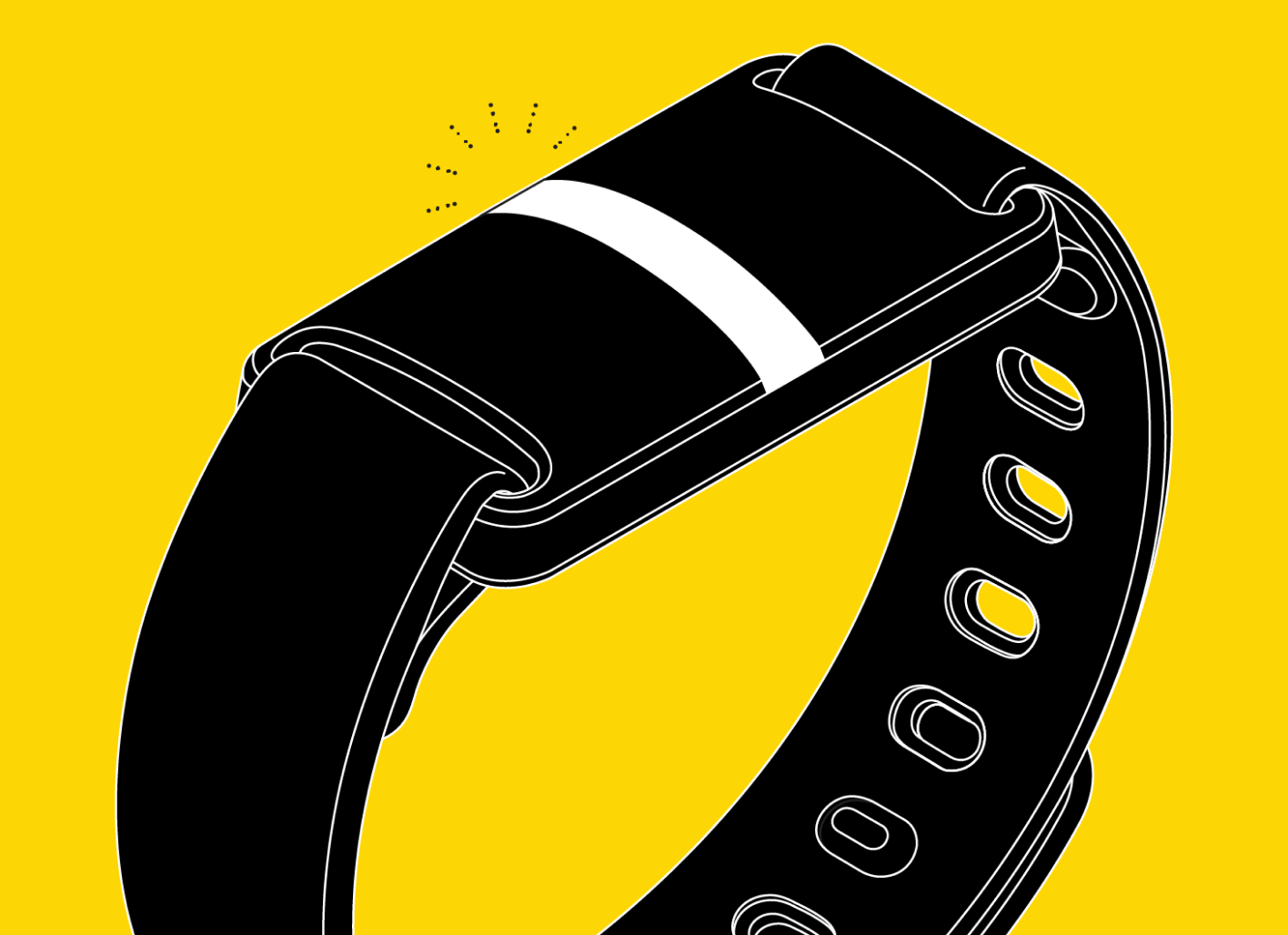 Note: You can find the pin inside the package of your AURA Band.