Athlete mode is available from version 2.7.0 or newer (iOS).

If you're frequently doing sports and big into fitness, your average muscle-fat balance could dramatically differ from the people who don't. To provide the most accurate body composition measurement, we made an athlete mode feature.

To help us understand your fitness activity level, we'll ask you two questions:
How many sports are you doing per week?
How long you're doing sport?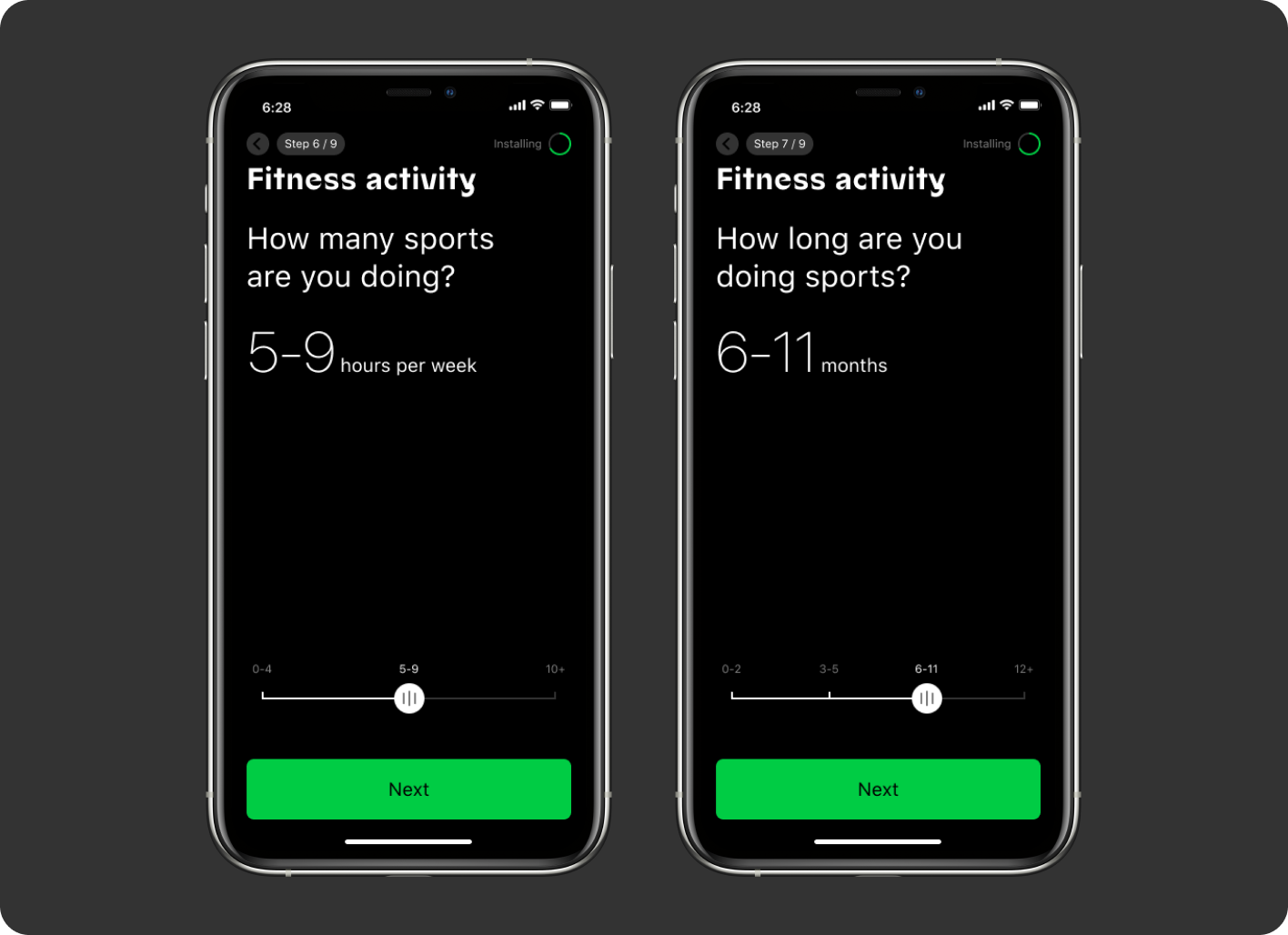 To answer these questions, please follow these steps;
Go to Settings in the AURA App
Open Profile
Scroll to the bottom and tap Fitness Activity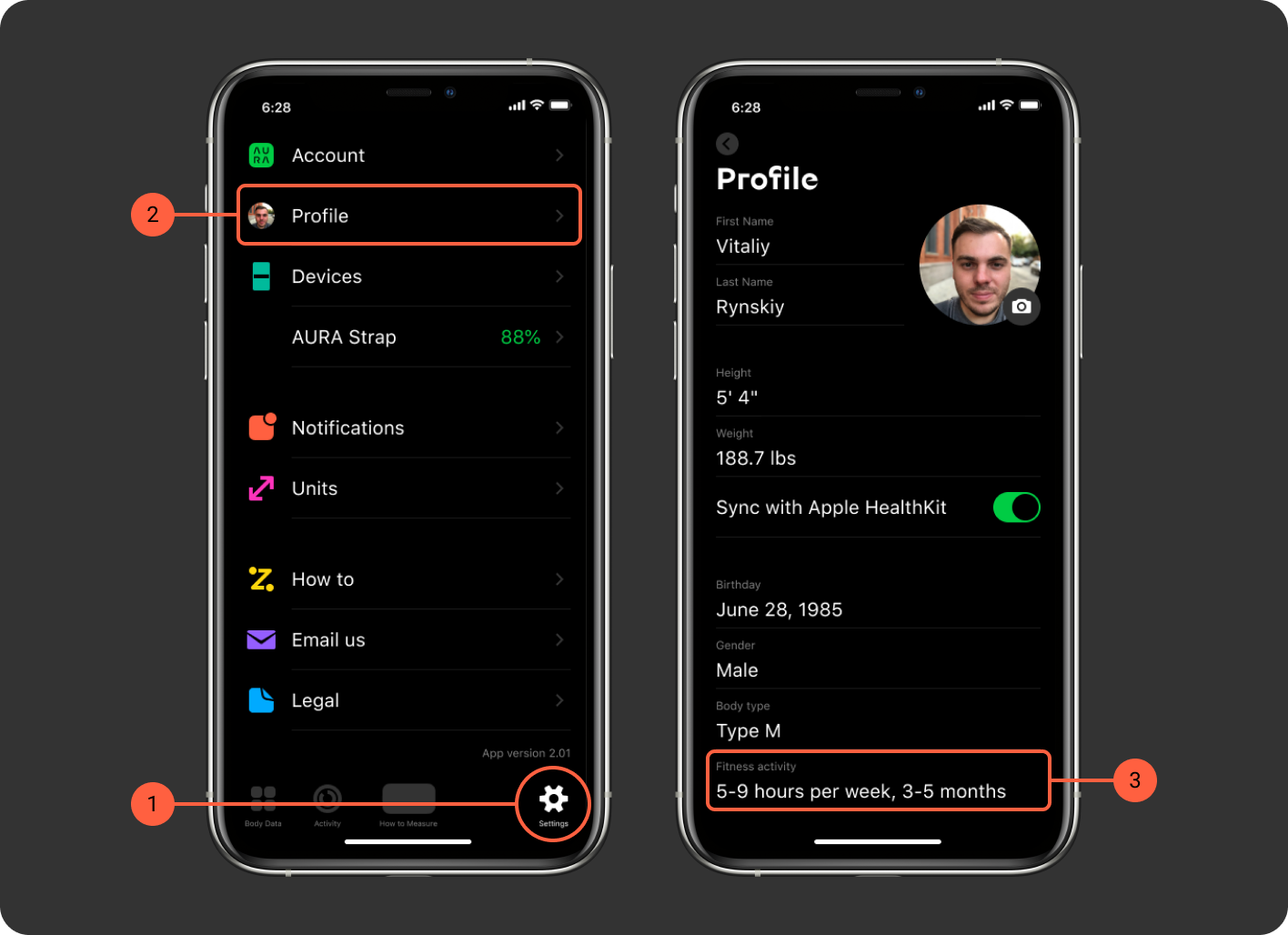 This information will adjust the algorithms and will make the measurements more accurate.