To make your body composition measurement results even more accurate, we made Body type selection. You can help AURA algorithms choose your body type or even enter the exact Waist and Hip circumference. There are four major body types (S, M, L, XL) and a Custom one.
Major body types
To set your body type, please follow these steps:
Go to Settings in the AURA App
Open Profile
Scroll down and tap Body type
Choose one of the Major body types or enter Exact numbers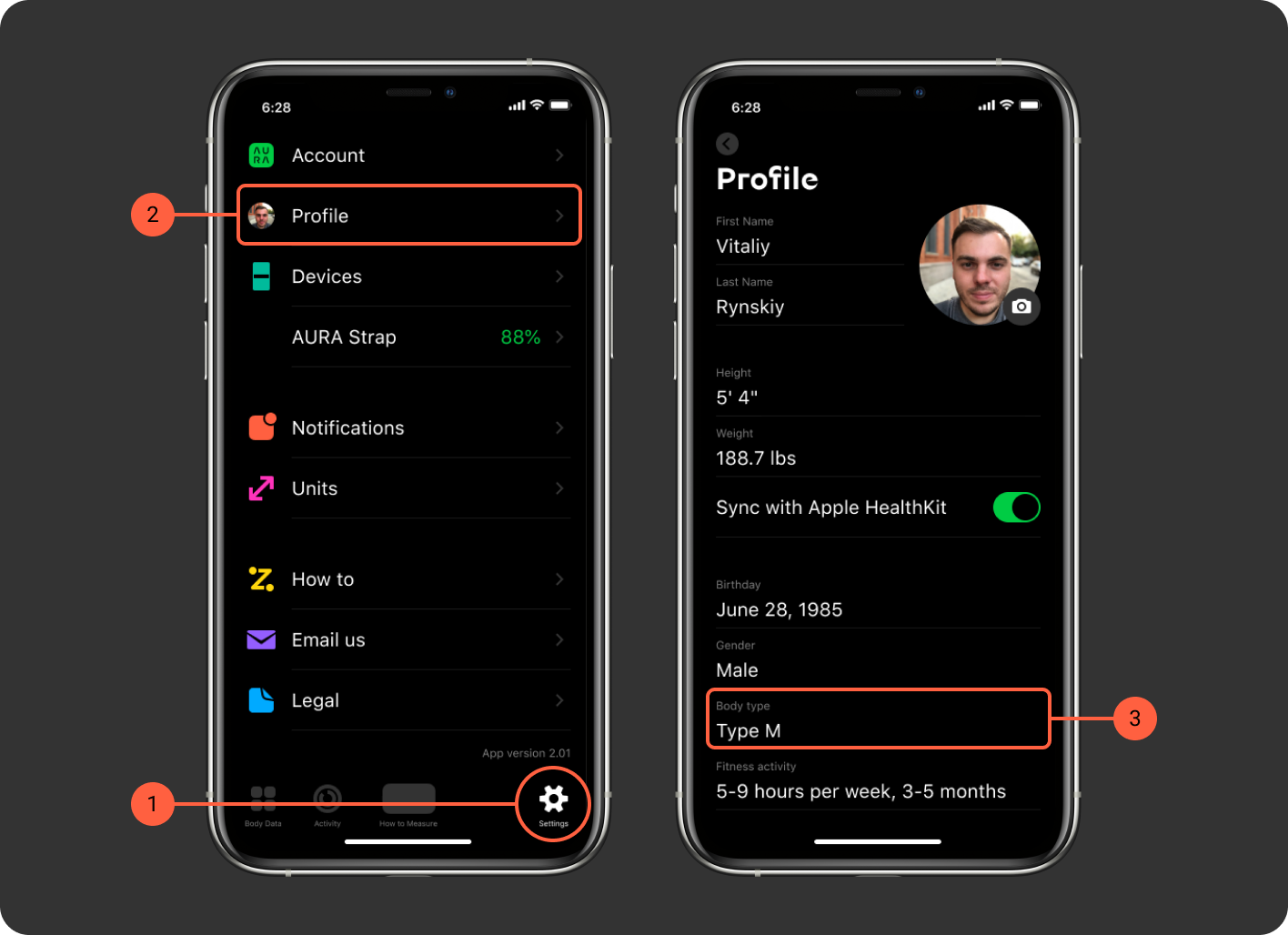 Custom body type
Custom body type is available from version 2.7.0 or newer at iOS and version 3.11.0 or newer at Android.
You can make measurements even accurate by entering Waist and Hip circumference in the Custom Body type form.