Report Sharing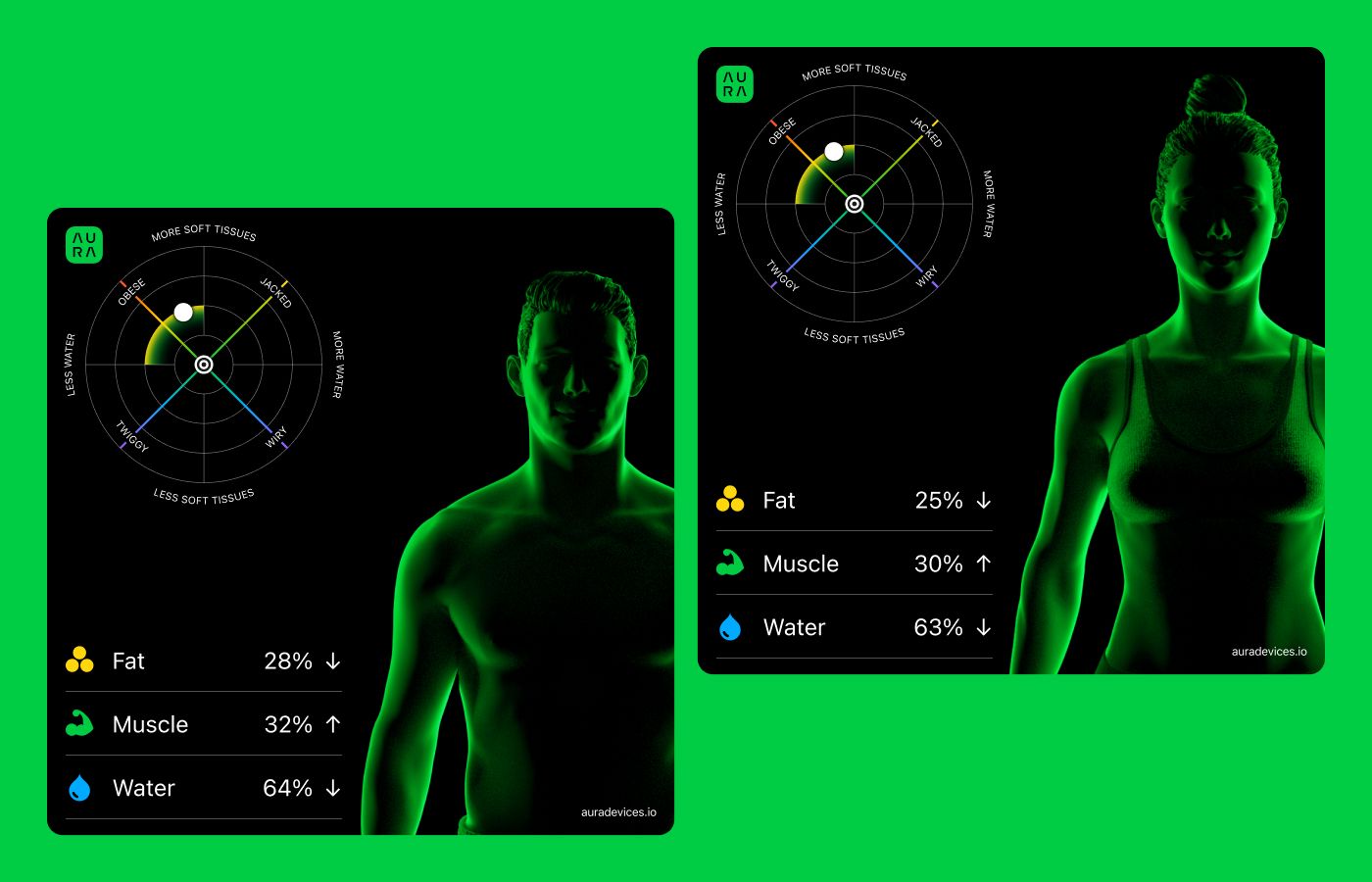 To share your main body composition parameters you need to:
Open AURA App.
Click the export button on the top right corner of your biogram screen, and our app will generate a report that you can either save to your phone or share via a messenger or social media app.
Tap Share.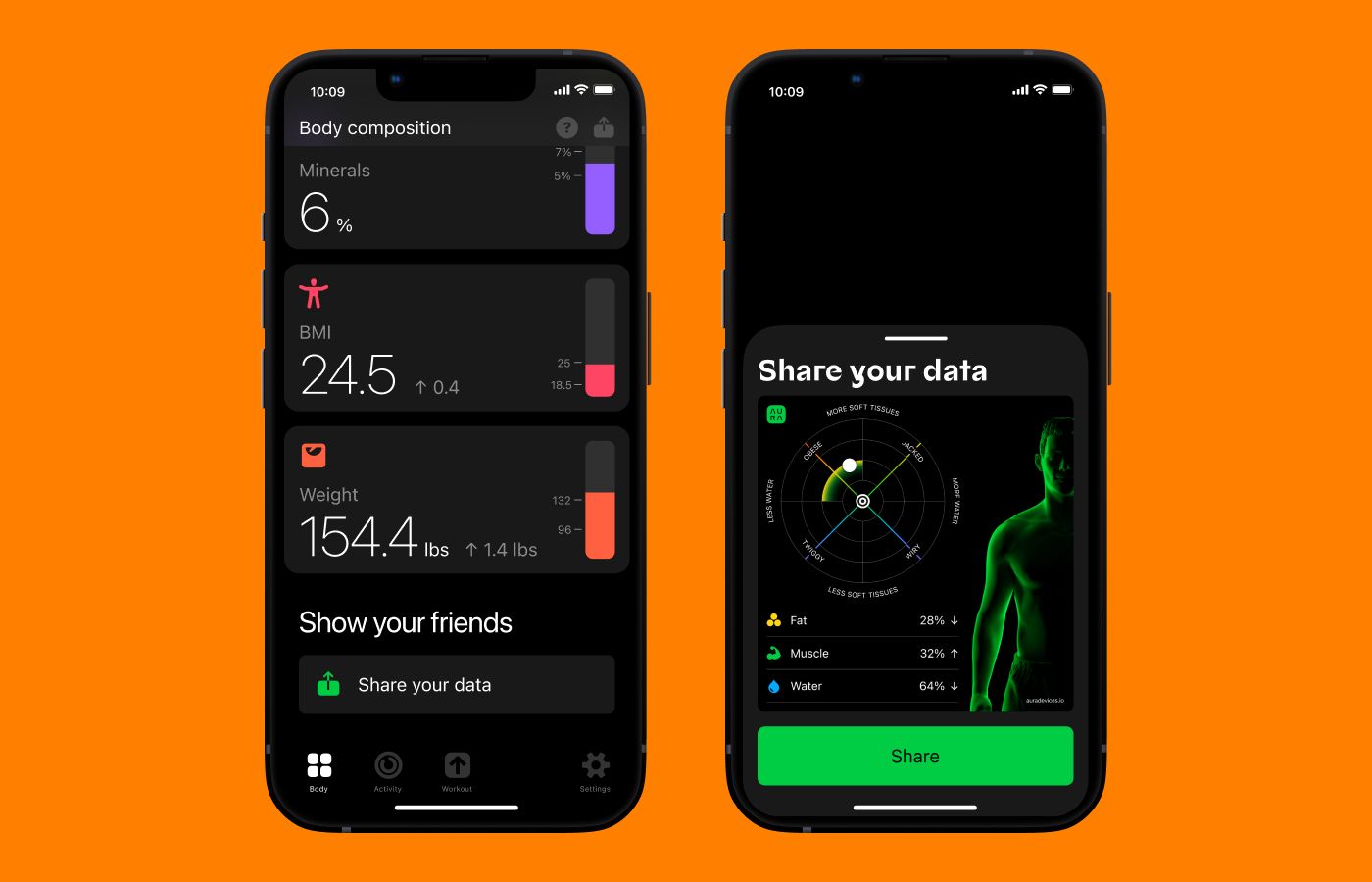 Right now the report contains such parameters as the amount of muscle and fat tissue, the amount of body water, and of course, the Biogram, where your physique is shown on a coordinate scale. In the future, we might be extending the list of parameters, especially if we receive enough requests from our users.
Please feel free to share your feedback and opinion about this functionality in our Discord community.